Greece 2022 Erasmus colored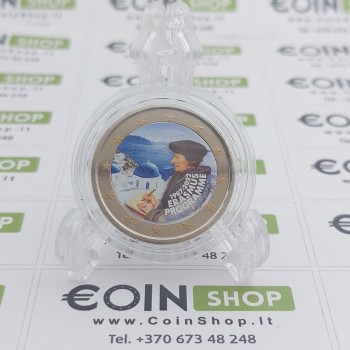 35th anniversary of the Erasmus+ student mobility programme. Erasmus+ is a European Union programme that funds education, training, youth and sport. The programme is designed to support international studies, promote cooperation between countries, and bring different cultures together.
The coin dedicated to the Erasmus+ student mobility programme is a joint commemorative coin, which means it is issued in all the countries of the euro area. The coin was designed by Joaquin Jimenez.

Weight - 8.5 g.
Quality - UNC (Uncirculated colored coin in capsula)
Diameter - 25.75 mm.
Composition Bimetallic - nickel brass clad nickel center in copper-nickel ring
Circulation - pcs.
Country of origin - Greece
Year of release - 2022
Latest