Luxembourg 2022 50th official anniversary of the Luxembourg flag colored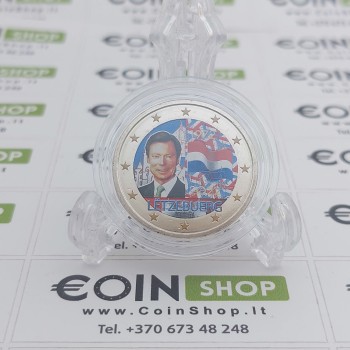 50th official anniversary of the Luxembourg flag
The design depicts at the left hand the effigy of the Grand Duke Henri and at the right hand the Luxembourg tricolor flag. The year "1972" appears above the flag and the issuing year "2022" is depicted below. At the bottom centre the name of the issuing country "LËTZEBUERG" is represented. The coin's outer ring depicts the 12 stars of the European flag.

Weight - 8.5 g.
Quality - UNC (Uncirculated
colored coin in a capsula)
Diameter - 25.75 mm.
Composition Bimetallic - nickel brass clad nickel center in copper-nickel ring
Circulation - pcs.
Country of origin - Luxembourg
Year of release - 2022
Latest